Aircraft aluminum sheet metal are represented by 2014, 7075, 6061 and other aluminum alloys. Relying on our own strong strength and accurate prediction of the market, Haomei Aluminum has made full efforts in high-end aircraft grade aluminum materials, continuously increased investment in 2000 and 7000 series high-end aluminum sheet products, continued to develop and innovate, and launched a series of new alloys to enrich the product series of the enterprise has been expanded and the application field has been expanded.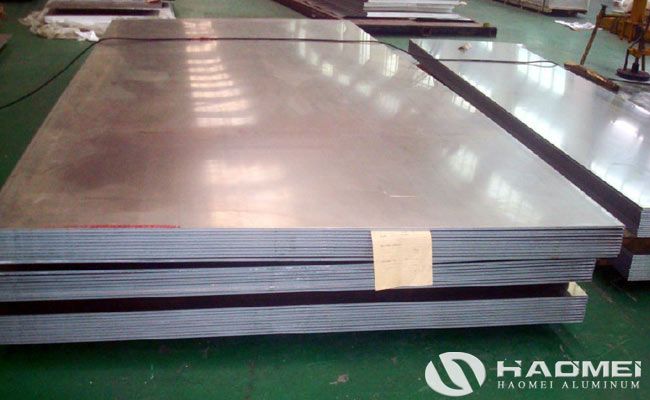 In addition to the conventional strength and corrosion performance requirements, aircraft aluminum sheet metal also have high requirements for fatigue and crack growth resistance, and the presence of impurities has a fatal impact on these properties, so the content of impurities in aircraft aluminium sheet is often strictly controlled. In order to achieve the stability of performance, the process control of aircraft aluminum sheet in the production process is much stricter than that of ordinary aluminum alloys, and there will be many more test items. For a simple example, the same alloy grade has the same chemical composition and production process. If it is used in aviation, the final inspection will be much stricter, which may result in a much lower pass rate.


The performance advantages of 7075 aircraft aluminum sheet metal are:
Advantage 1: 7075 ultra-wide and ultra-thick aluminum plate, which eliminates internal stress, does not deform when cutting, has a width of 2600mm and a thickness of 200mm. It is one of the few manufacturers in China that can produce ultra-wide and ultra-thick aluminum plates.
Advantage 2: 7075 aircraft aluminum sheet is rolled by the fourth ultra-wide 2650mm German SMS six-high cold rolling mill in China. The product has better shape, higher precision and more stable performance.
Advantage 3: All ultra-wide and ultra-thick 7075 aluminum alloy plates produced by Haomei Aluminum are ultrasonically detected, which can effectively ensure no blisters and impurities.