Compared with general aluminum alloy, aluminum alloy used for making aeroplane have higher requirements for compressive strength, ductility, fatigue relief, and plastic deformation. Because aeroplane aluminum alloys are light in quality and have remarkable results in light weight, they have long replaced stainless steel sheets and occupy the dominant position in today's airline raw materials. Aerospace weapons and equipment have high requirements for aluminum alloy plates, which are the key quality of aluminum alloy plates.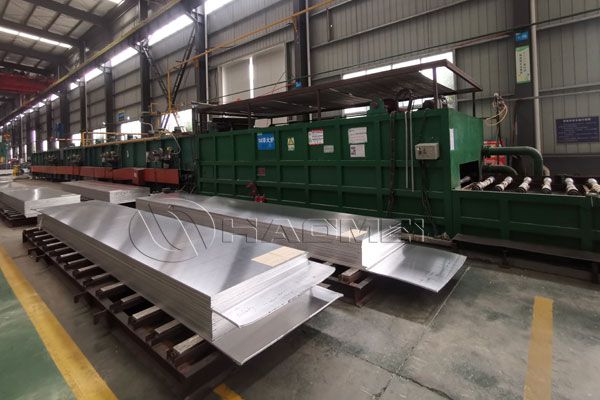 1, Commonly used 2024 aluminum alloy plate, 2A12 aluminum alloy plate, 2017A aluminum ingot, good compressive strength, ductility, fatigue relief, and good plastic deformation. Used in the production of skins, bulkheads, wing ribs, etc.
2, Aluminum-zinc-magnesium alloy copper. Common 7075 aluminum alloy plates and 7A09 aluminum have high ultimate strength and tensile strength, and bear large loads. They are used in the production of aircraft wing surface skins, building beams, etc.
3, Commonly used titanium-magnesium-aluminum alloys 5A02, 5A06, and 5B05. It has high corrosion resistance, fatigue relief, excellent plastic deformation, and electric welding weldability. Used in the production of electronic mailboxes, oil pipelines, etc.
4, Forged aluminum alloy, common 6A02, has high strength and excellent corrosion resistance. Manufacture of engine parts, connectors, etc.
5, Aluminum alloy casting, small proportion, high corrosion resistance, high temperature resistance, production of diesel engine casings, etc.